What Man Utd fans lost in a really good looking hard man of a
left
right
back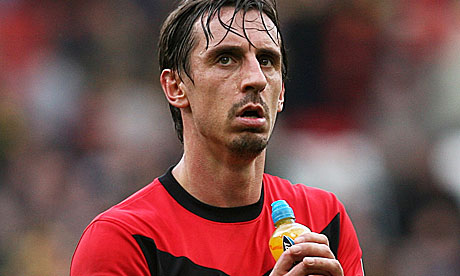 the rest of the country has gained in an insightful and no better looking Sky Sports pundit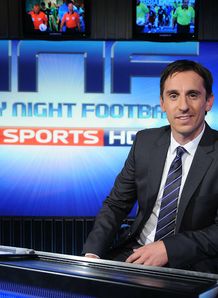 The shit he comes up with between studio and commentary box is
priceless
From now on dropthebeatonit is on 24/7 Gary Neville watch. Here are some recent gems.
*
First off is an eloquent speech about vinegar, olives, and frappuccinos. You couldn't make this shit up.
Next up are 3 examples of Gary's mid-game enthusiasm getting the better of him.
*
Firstly, some gutteral groan in praise of an Oxlade Chamberlain pass.
Next an unending strangled cry after the Drogba header in the Champions League final
And lastly

la piece de resistance

.

Call it what you will, Gary's reaction to Torres's last minute winner against Barcelona, a sound so frankly blood-curdling it has been labelled accross the country as..
Gary you complete me.