Times are changing. As the summer days roll hazily by things deceive by seeming to remain the same. But they don't, they change. We live in a world where Jay-Z digs Coldplay, pints cost a fiver, and just this morning I noticed i had one more stray hair lamely dangling from my chest. Which makes five.
Lowcut V time?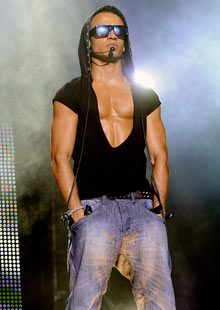 Not quite yet. But I say change with the times or get left behind.
And so after much deliberation it's time to say goodbye to the beloved drops.
After a real long hard look at myself, I took the plunge and sorted out some sweet..
Nitto risers with Strong V white grips.
The riding style is so different, the drops had me slung over the bike almost horizontally. Now i feel like i'm sitting in an armchair at a gentleman's club on St James' waiting for a single malt. Much easier to skid around on too.
I'd really recommend them. Real happy with my purchase and the chicks love it.